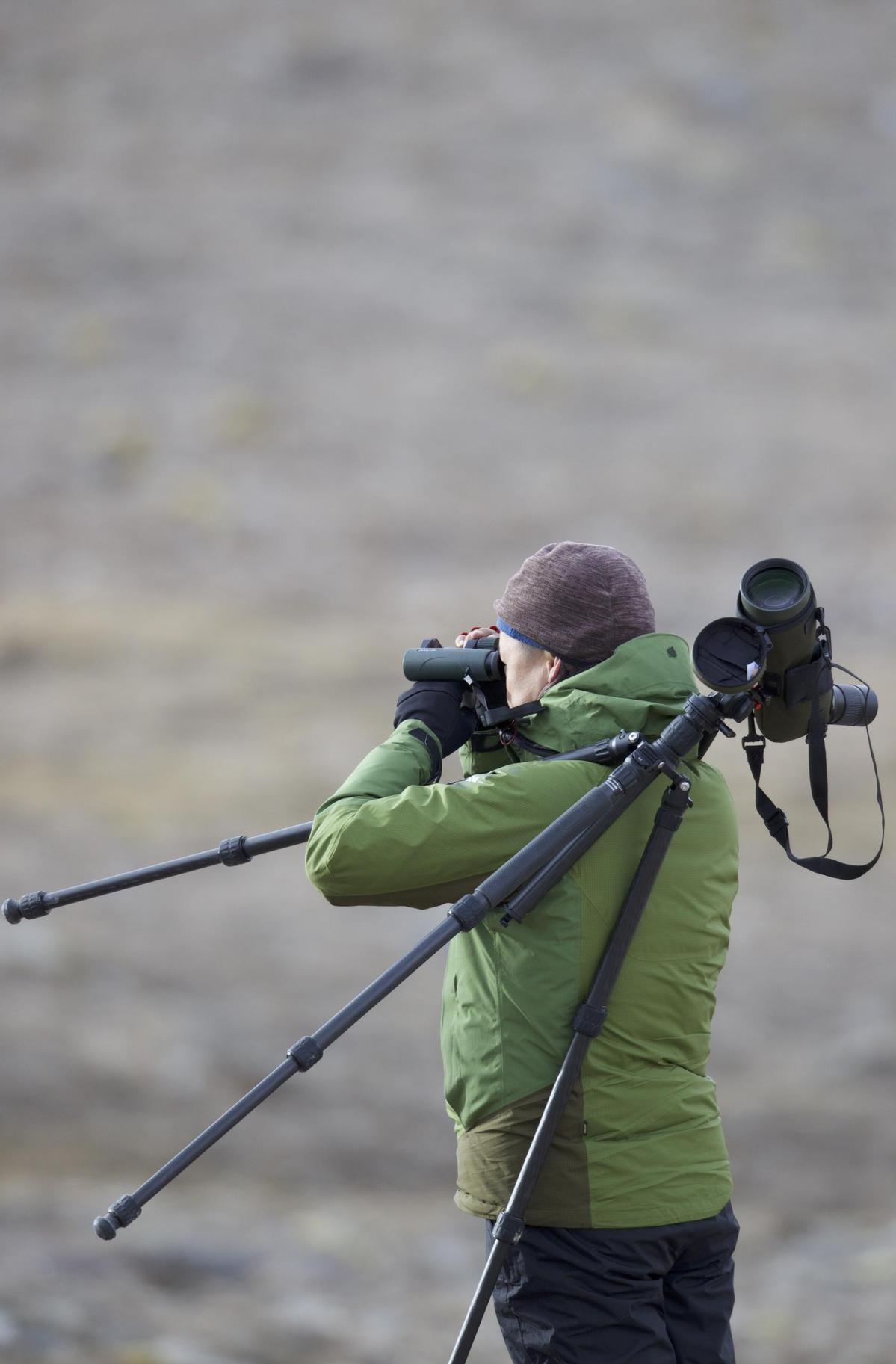 Two bird lovers from Chengdu, Sichuan province, are conducting a nationwide survey to prove that collisions with windows, which can be fatal for birds, are not a rare event.
They started the one-year survey in September and by early last month had received more than 250 reports of birds hitting windows or other glass-clad structures from 24 provinces and regions.
Zhu Lei, who came up with the idea for the survey, said ordinary people should and could do something to protect birds.
"The only purpose for me to launch the survey is to call on more people to be aware of the phenomenon and help reduce the incidence of this tragedy," he said.
Zhu, 39, deputy director of the Chengdu Bird Watching Society, and Gong Wenjie, a programmer, designed an applet that can be found on the WeChat instant-messaging platform. Zhu writes survey reports and Gong collects and analyzes data.
Through the applet, people can report when and where they have seen a bird hit glass, what species it is and whether it survived. If they cannot identify the species, the applet allows them to upload pictures.
"We hope more people can join us, so we don't want to make the threshold too high by setting strict report parameters," Zhu said. "It would be better if they describe the surroundings and buildings in detail but we don't insist on that."
In a report on the survey's findings for the final quarter of last year, Zhu presented the number of birds found to have hit glass, the death toll, their species, and the places the accidents occurred in the form of bar or pie charts, and also attached videos or photographs of the sites.
The account that impressed Zhu the most was filed in October after the bodies of 15 vinous-throated parrotbills were found near a glass barrier on a tourist trail in a park in Taiyuan, Shanxi province. According to the investigation, they all died after crashing into the barrier.
"Birds can't recognize glass ahead of them so the people who built the barrier should have been aware this may hurt birds and should redesign it to be environmentally friendly," Zhu said.
"The solution can be a lot easier if the problem is highlighted. What people need to do, for example, is just to close a gauze curtain during the day to blur the glass."
Zhu, who has a doctorate in avian ecology from the Chinese Academy of Sciences' Institute of Zoology, mainly works on public service activities and nature education courses.
The survey will end soon, but Zhu said it will only result in a preliminary conclusion and further surveys will be carried out.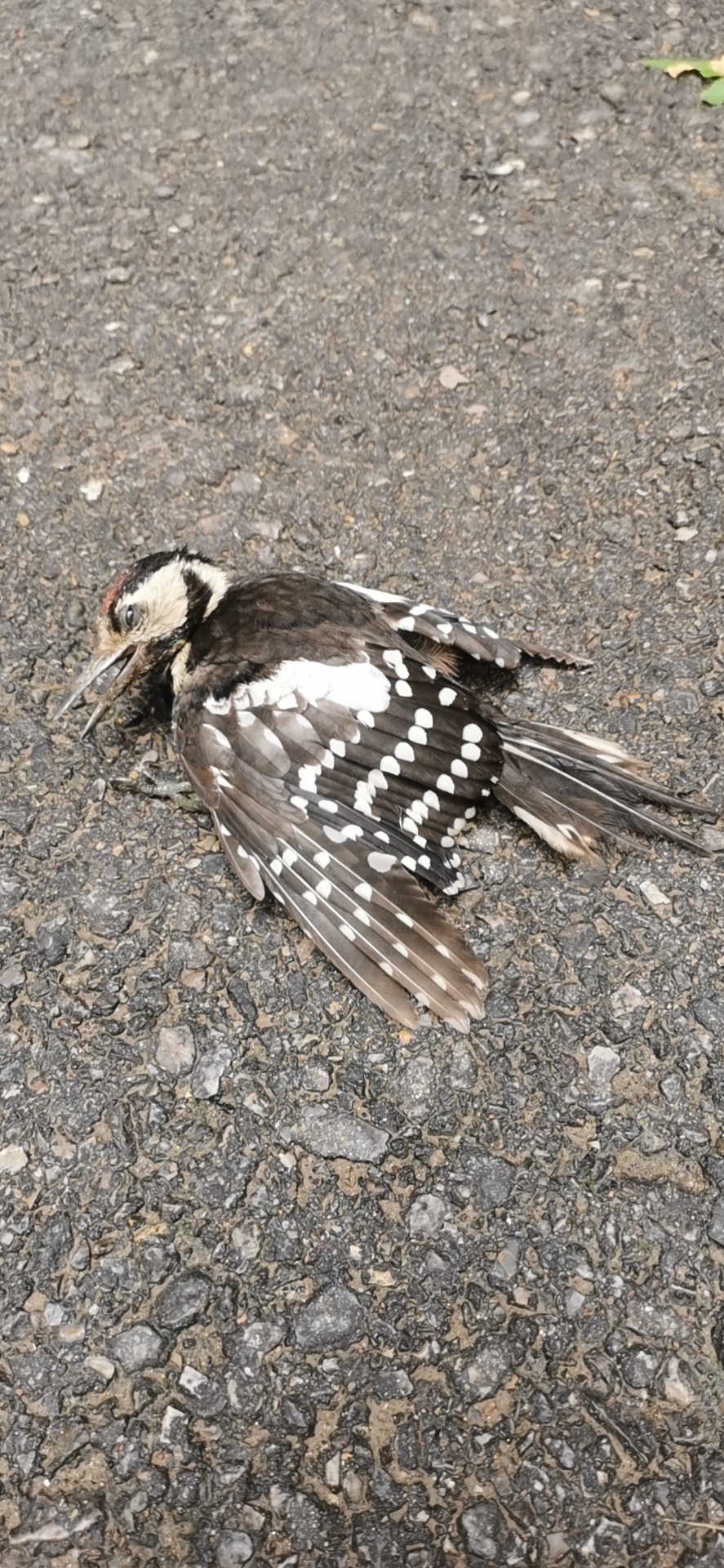 "Every year, many birds die from collisions, so we want to generate a data set as quickly as possible to raise public attention and maybe inspire other researchers to come up with more valuable ideas," he said.
Zhu said that when he searched the China National Information Infrastructure, the most comprehensive gateway of information in the country, using the key words "bird collision" and "glass", he only found one research paper.
"I am considering summarizing and refining these reports into a scientific paper for publication after the one-year survey," he said.
He is also thinking of cooperating with Li Binbin, an assistant professor of environmental sciences at Duke Kunshan University in Kunshan, Jiangsu province, who is leading a project on bird collisions.
Since 2017, Li and her students have been collecting information about birds hitting glass structures on the campus, which lies close to a bird migration route.
"When we find a building where bird collisions frequently happen, we suggest renovation of its windows to reduce their transparency," she said. "It turns out that after the renovation there is a decrease in such incidents.
"We are promoting a bird-friendly environment on campus, while Zhu has designed a platform to communicate with all citizens, which can help put bird collisions on the public agenda."
Zhu said the biggest problem now is how to expand awareness of the issue.
"I hope more people learn about the survey and report bird collisions to us so that the data pool can be persuasive and the issue be more discussed and then solved," he said.
https://www.makeyourownbracelet.xyz/nausea_wristband/223.html
https://www.makeyourownbracelet.xyz/nausea_wristband/41.html
https://www.makeyourownbracelet.xyz/motivational_wristbands/129.html
https://www.makeyourownbracelet.xyz//211.html
https://www.makeyourownbracelet.xyz/motivational_wristbands/76.html
https://www.makeyourownbracelet.xyz/nausea_wristband/189.html
https://www.makeyourownbracelet.xyz/motivational_wristbands/10.html
https://www.makeyourownbracelet.xyz/motivational_wristbands/162.html
https://www.makeyourownbracelet.xyz//150.html
https://www.makeyourownbracelet.xyz/nausea_wristband/172.html
https://www.makeyourownbracelet.xyz/motivational_wristbands/319.html
https://www.makeyourownbracelet.xyz/motivational_wristbands/250.html
https://www.makeyourownbracelet.xyz//163.html
https://www.makeyourownbracelet.xyz/motivational_wristbands/29.html
https://www.makeyourownbracelet.xyz/motivational_wristbands/312.html
https://www.makeyourownbracelet.xyz//234.html
https://www.makeyourownbracelet.xyz/nausea_wristband/209.html
https://www.makeyourownbracelet.xyz//240.html
https://www.makeyourownbracelet.xyz/nausea_wristband/136.html
https://www.makeyourownbracelet.xyz//228.html
https://www.makeyourownbracelet.xyz//235.html
https://www.makeyourownbracelet.xyz/nausea_wristband/61.html
https://www.makeyourownbracelet.xyz/motivational_wristbands/334.html
https://www.makeyourownbracelet.xyz/motivational_wristbands/340.html
https://www.makeyourownbracelet.xyz/motivational_wristbands/169.html
https://www.makeyourownbracelet.xyz/nausea_wristband/252.html
https://www.makeyourownbracelet.xyz/nausea_wristband/84.html
https://www.makeyourownbracelet.xyz//176.html
https://www.makeyourownbracelet.xyz/motivational_wristbands/153.html
https://www.makeyourownbracelet.xyz//36.html
https://www.makeyourownbracelet.xyz/nausea_wristband/68.html
https://www.makeyourownbracelet.xyz/motivational_wristbands/173.html
https://www.makeyourownbracelet.xyz/nausea_wristband/99.html
https://www.makeyourownbracelet.xyz/motivational_wristbands/309.html
https://www.makeyourownbracelet.xyz/nausea_wristband/232.html
https://www.makeyourownbracelet.xyz/nausea_wristband/101.html
https://www.makeyourownbracelet.xyz/nausea_wristband/59.html
https://www.makeyourownbracelet.xyz//63.html
https://www.makeyourownbracelet.xyz/nausea_wristband/7.html
https://www.makeyourownbracelet.xyz/motivational_wristbands/326.html
https://www.makeyourownbracelet.xyz//243.html
https://www.makeyourownbracelet.xyz/nausea_wristband/180.html
https://www.makeyourownbracelet.xyz/nausea_wristband/136.html
https://www.makeyourownbracelet.xyz/nausea_wristband/223.html
https://www.makeyourownbracelet.xyz/motivational_wristbands/130.html
https://www.makeyourownbracelet.xyz/nausea_wristband/207.html
https://www.makeyourownbracelet.xyz/nausea_wristband/119.html
https://www.makeyourownbracelet.xyz//126.html
https://www.makeyourownbracelet.xyz/motivational_wristbands/106.html
https://www.makeyourownbracelet.xyz//262.html
https://www.makeyourownbracelet.xyz/nausea_wristband/85.html
https://www.makeyourownbracelet.xyz//91.html
https://www.makeyourownbracelet.xyz/nausea_wristband/39.html
https://www.makeyourownbracelet.xyz/motivational_wristbands/250.html
https://www.makeyourownbracelet.xyz//69.html
https://www.makeyourownbracelet.xyz/nausea_wristband/48.html
https://www.makeyourownbracelet.xyz/motivational_wristbands/215.html
https://www.makeyourownbracelet.xyz//154.html
https://www.makeyourownbracelet.xyz/motivational_wristbands/346.html
https://www.makeyourownbracelet.xyz/motivational_wristbands/146.html
https://www.makeyourownbracelet.xyz//221.html
https://www.makeyourownbracelet.xyz//92.html
https://www.makeyourownbracelet.xyz//253.html
https://www.makeyourownbracelet.xyz/motivational_wristbands/177.html
https://www.makeyourownbracelet.xyz/nausea_wristband/140.html
https://www.makeyourownbracelet.xyz/motivational_wristbands/29.html
https://www.makeyourownbracelet.xyz/nausea_wristband/109.html
https://www.makeyourownbracelet.xyz//208.html
https://www.makeyourownbracelet.xyz/motivational_wristbands/135.html
https://www.makeyourownbracelet.xyz//65.html
https://www.makeyourownbracelet.xyz//69.html
https://www.makeyourownbracelet.xyz//69.html
https://www.makeyourownbracelet.xyz/nausea_wristband/44.html
https://www.makeyourownbracelet.xyz/motivational_wristbands/258.html
https://www.makeyourownbracelet.xyz/motivational_wristbands/328.html
https://www.makeyourownbracelet.xyz/motivational_wristbands/229.html
https://www.makeyourownbracelet.xyz/nausea_wristband/179.html
https://www.makeyourownbracelet.xyz//164.html
https://www.makeyourownbracelet.xyz/nausea_wristband/136.html
https://www.makeyourownbracelet.xyz/motivational_wristbands/133.html
https://www.makeyourownbracelet.xyz/nausea_wristband/242.html
https://www.makeyourownbracelet.xyz/motivational_wristbands/57.html
https://www.makeyourownbracelet.xyz//260.html
https://www.makeyourownbracelet.xyz//118.html
https://www.makeyourownbracelet.xyz/motivational_wristbands/200.html
https://www.makeyourownbracelet.xyz/motivational_wristbands/153.html
https://www.makeyourownbracelet.xyz/motivational_wristbands/167.html